Every topic and issue is open to discussion and debate in America. We can debate our occupation of Iraq. We can debate religion. We can debate God's existence. We can debate and dissent with our President's views and decisions. However, one dares not debate Israel and its policies. One dares not describe Israel's discriminatory practices using the "A" word.
The "A" word? You might ask.
Yes, the "A" word. I am talking about "Apartheid".
The Merriam-Webster Online Dictionary defines "
Apartheid
" as:
"racial segregation; specifically : a former policy of segregation and political and economic discrimination against non-European groups in the Republic of South Africa."
Many independent and objective experts and observers have pointed to the many similarities between the practices of the former Republic of South Africa against the indigenous Black Africans and those of the Israeli government against the indigenous Palestinians.
However, every one who has dared to speak out on this topic has had to deal with a vicious campaign of defamation and intimidation. Such campaigns aim to silence every attempt to debate the Middle East conflict and to make a lesson out of those who dare to suggest such a debate. Ironically, it is politically safer even for our politicians to be critical of our own government than of Israel!
The political lynching of President Jimmy Carter for daring to use the word Apartheid in his new book is a good example of how even a former president is not allowed to debate Israel and its policies. Extremist supporters of Israel labeled President Carter as an anti-Semite.
(Show support for President Carter. Order the book and read it.
Palestine: Peace Not Apartheid
)
Our country's national security requires that we objectively debate whether our unconditional support for Israel and its policies are harming our credibility and standing in the world.
Our values and principles demand that we stand for justice and peace and speak out against racism, occupation, and all forms of injustice, regardless of who the victims or the aggressors are.
All people of the Middle East, Muslims, Christians, and Jews, are counting on our courage and moral values to end the occupation, promote dialogue, and support a just peace. We can't let them down out of fear of being criticized by extremists, on all sides.
Let's first begin by challenging the Apartheid practices. I encourage you to visit the website of
US Campaign to End the Israeli Occupation
and learn about their efforts and their
new anti-Apartheid campaign
.
FORMER PRESIDENT
JIMMY CARTER
ON ISRAELI APARTHEID:
"In the West Bank, in the
occupied territories, a horrible
example of apartheid is being
perpetrated against the
Palestinians who live there.
Israel has penetrated and
occupied, confiscated and
colonized major portions of the
territory belonging to the
Palestinians."
CNN, November 28, 2006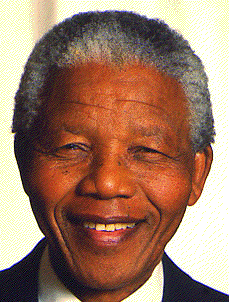 FORMER SOUTH AFRICAN
PRESIDENT NELSON MANDELA
ON ISRAELI APARTHEID:

"The UN took a strong stand
against apartheid; and over
the years, an international
consensus was built, which
helped to bring an end to
this iniquitous system. But
we know too well that our
freedom is incomplete
without the freedom of the
Palestinians."
Pretoria, December 4, 1997
SOUTH AFRICAN
NOBEL PRIZE WINNER
ARCHBISHOP DESMOND TUTU
ON ISRAELI APARTHEID:
"I've been very deeply
distressed in my visit to
the Holy Land; it
reminded me so much of
what happened to us
black people in South
Africa."
The Guardian, April 29, 2002
All people deserve to be treated with fairness and respect. Let's do our part to ensure that happens.
More to read:
Parallels Between Apartheid in South Africa & Israeli Policies
A Closer Look at Israel's Apartheid Policies
Israel's apartheid
- By Flore de Préneuf
Israel, Apartheid and Jimmy Carter
- By Saree Makdisi