By Mark Tutton
For CNN
LONDON, England (CNN) -- With irresponsible banking practices taking the blame for bringing about the global economic crisis, there has been a surge of interest in Islamic finance.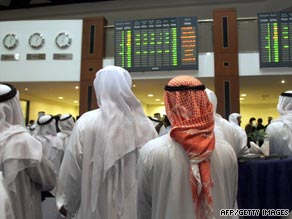 Islamic finance is estimated to be worth $700 billion and has been growing by 15 to 20 percent per year.
Now, a slew of academic courses are springing up to meet the demand of those wanting to break into an expanding market.
According to ratings agency Moody's, the global Islamic finance sector is worth $700 billion and has the potential to be worth $4 trillion.
What's more, the ethical principles underpinning Islamic finance are seen by some as offering a more sustainable alternative to profit-oriented conventional banking. The result is that academic institutions are lining up to offer formal training in the area.